Calendar
We live the opensource spirit! ViOffice Calendar is Free, Opensource Software based on the work of Nextcloud and many others. Learn more.
What is ViOffice Calendar
Appointments can be entered in the calendar, either privately or by actively sharing them with other users or external parties. For the appointments in the calendar, there is the possibility to enter the exact times and specify whether it is a one-time or recurring appointment. Via the details you can add descriptions, define categories or change the color of the respective calendar entry. In addition, you can specify which persons are entered internally for the appointment.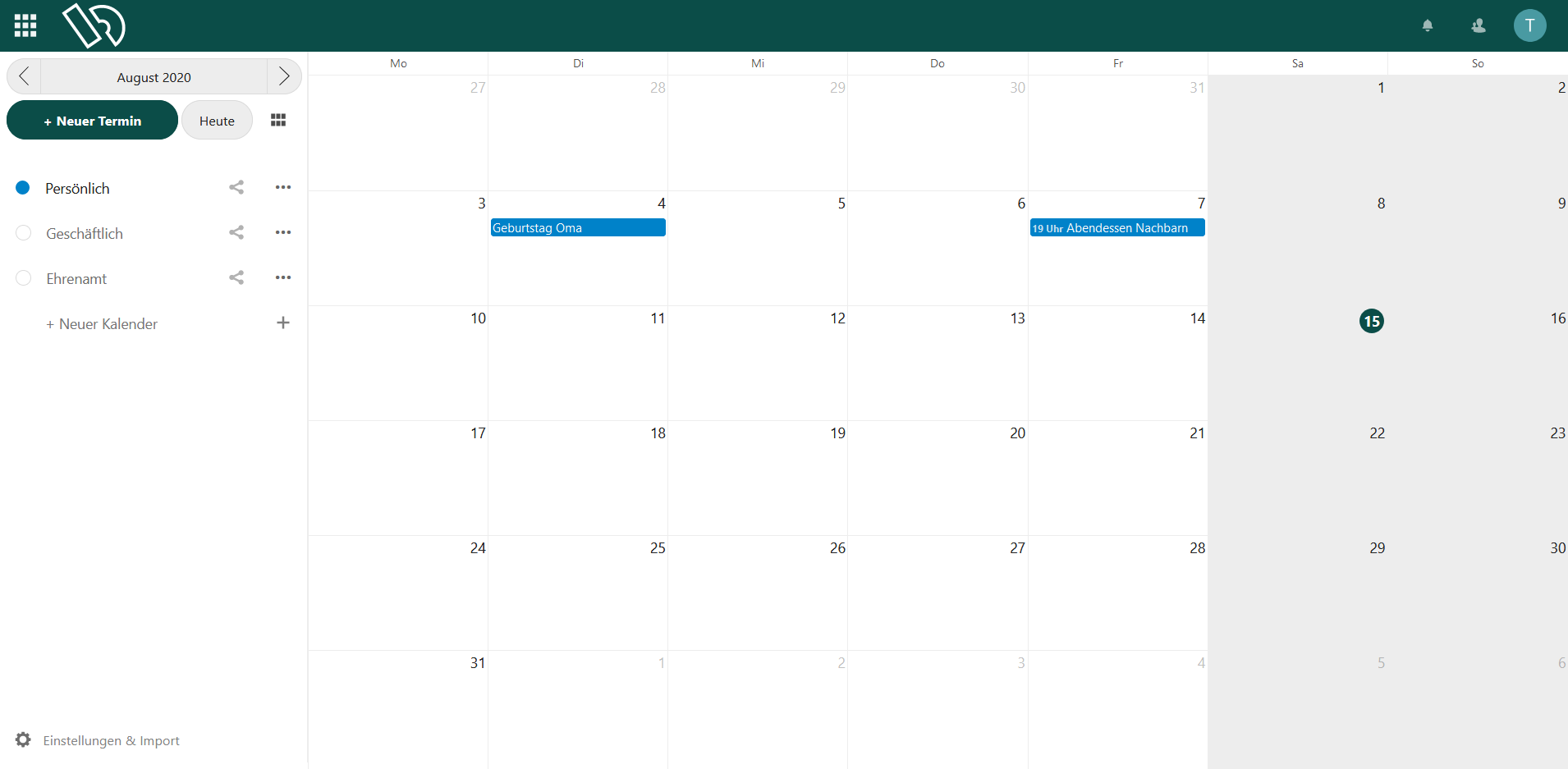 The view can be set to the day, the week or the month. Furthermore, there is the option to create additional calendars for different purposes in parallel.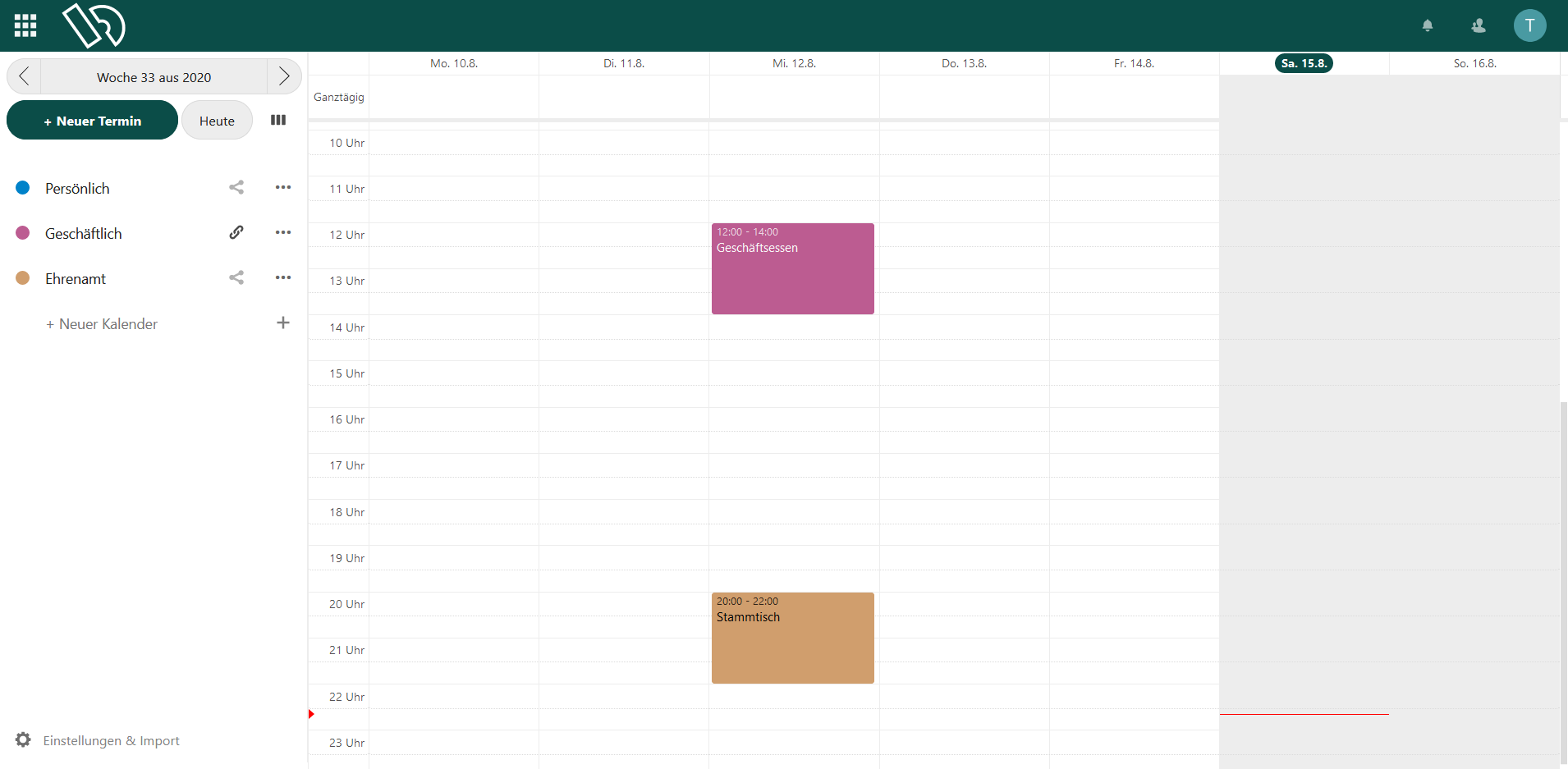 Integration in ViOffice
In ViOffice Calendar you can not only mark people within their group internally in appointments, but also directly create chat rooms in ViOffice Talk, where you can communicate with the selected people in a group chat via text messages or video conferences.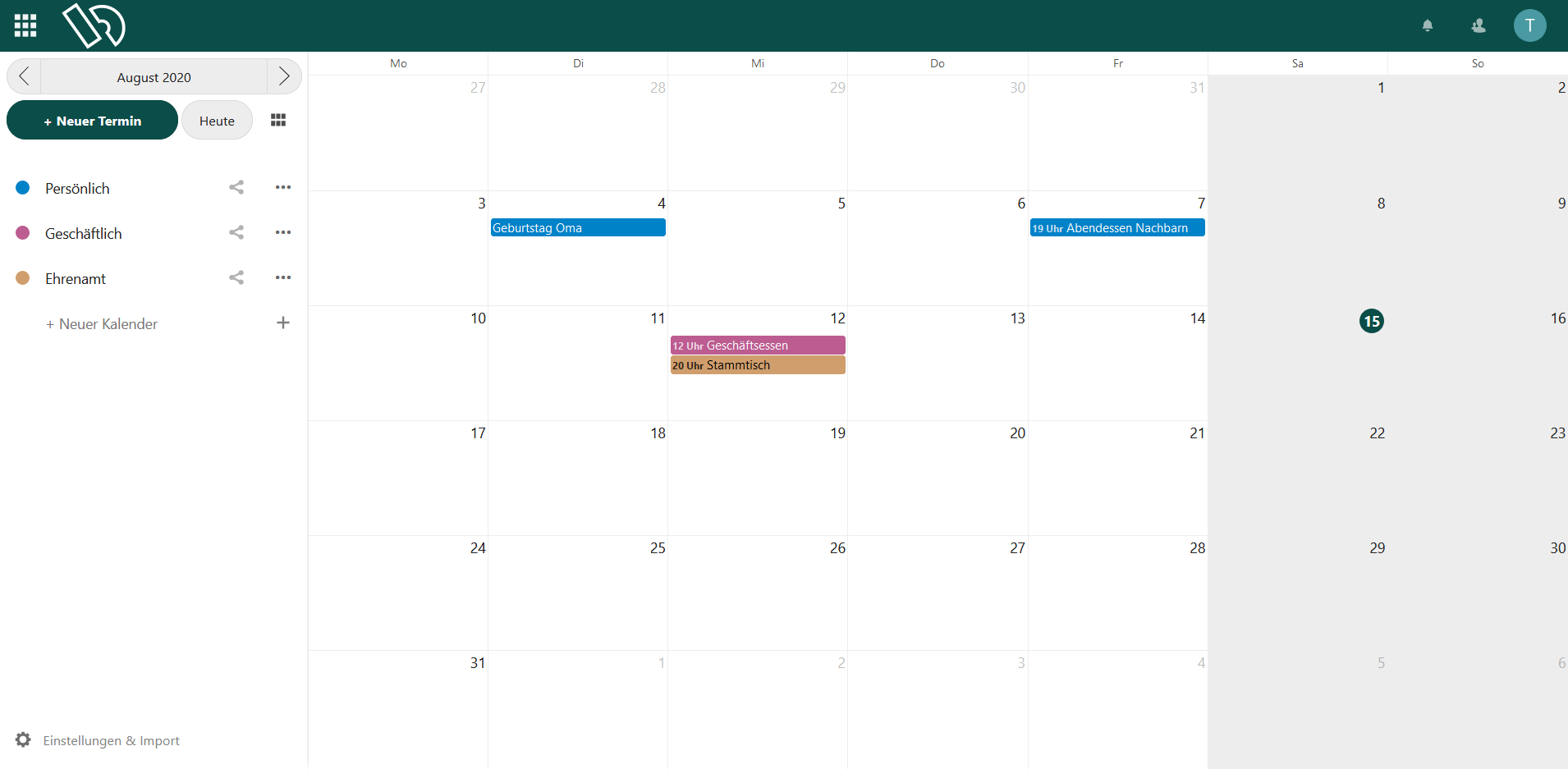 Apps
In addition, the appointments can be synchronised with popular applications for the smartphone or desktop (see also Apps for PC & Smartphone).
Thunderbird is the email client we recommend because this FOSS program is easy to use, offers a wide range of features and can even synchronize calendars and contacts easily from ViOffice Calendar.