Polls
We live the opensource spirit! ViOffice Polls is Free, Opensource Software based on the work of Nextcloud and many others. Learn more.

Another feature of ViOffice is the survey tool. To create a survey, press "+ Add new survey" in the upper left corner. Thereby you have the possibility to create a date survey or a text-based survey.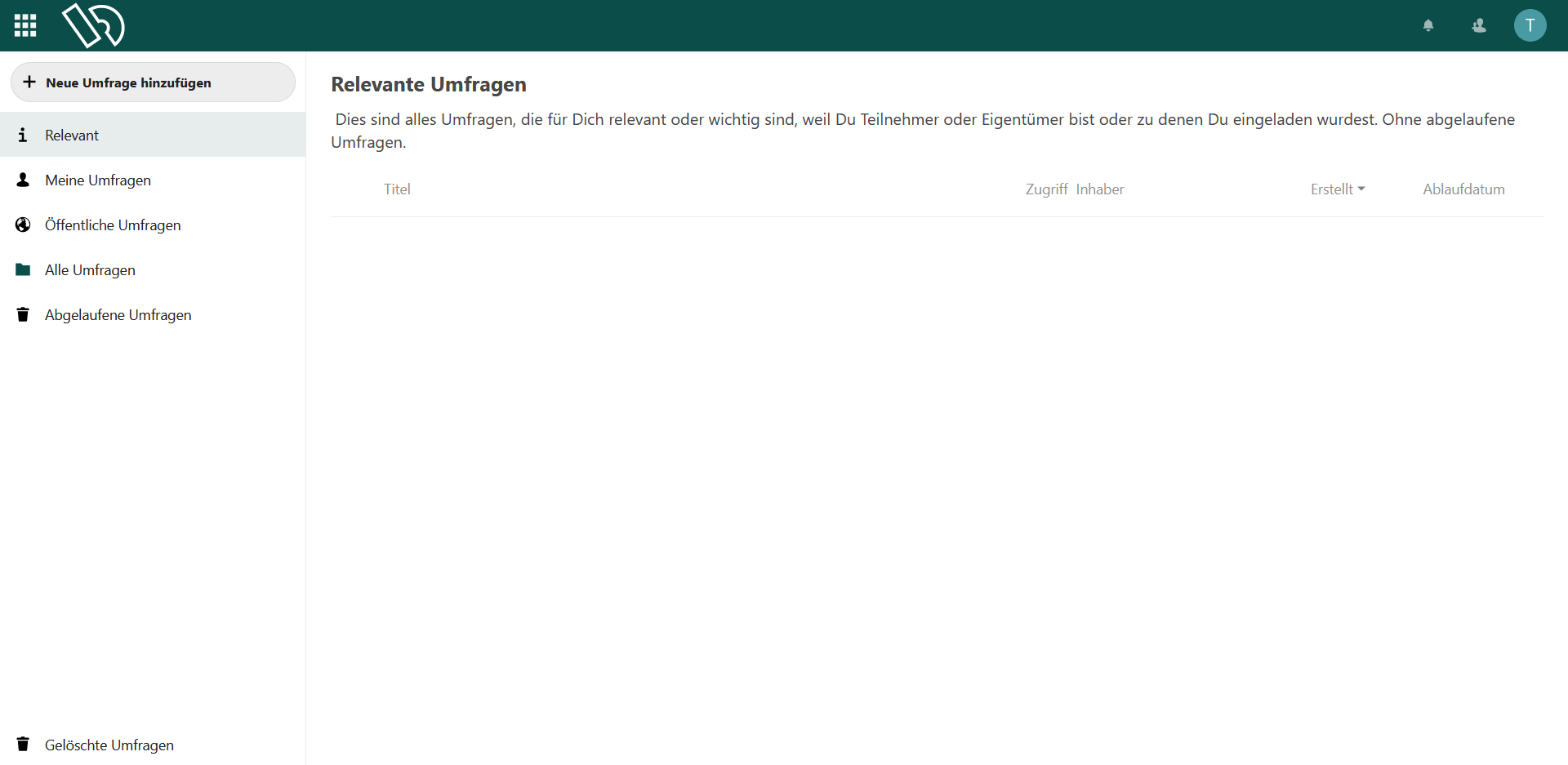 The date survey is useful for easily coordinating appointments in the team. After you have created a date survey, you can add various data to the survey via the radio button on the right-hand side. Via "Setting" you can change the name of the survey as well as add a description. In addition, you will find further setting options under this menu item. Via "Release" you decide for whom the survey should be visible. There is also a comment function.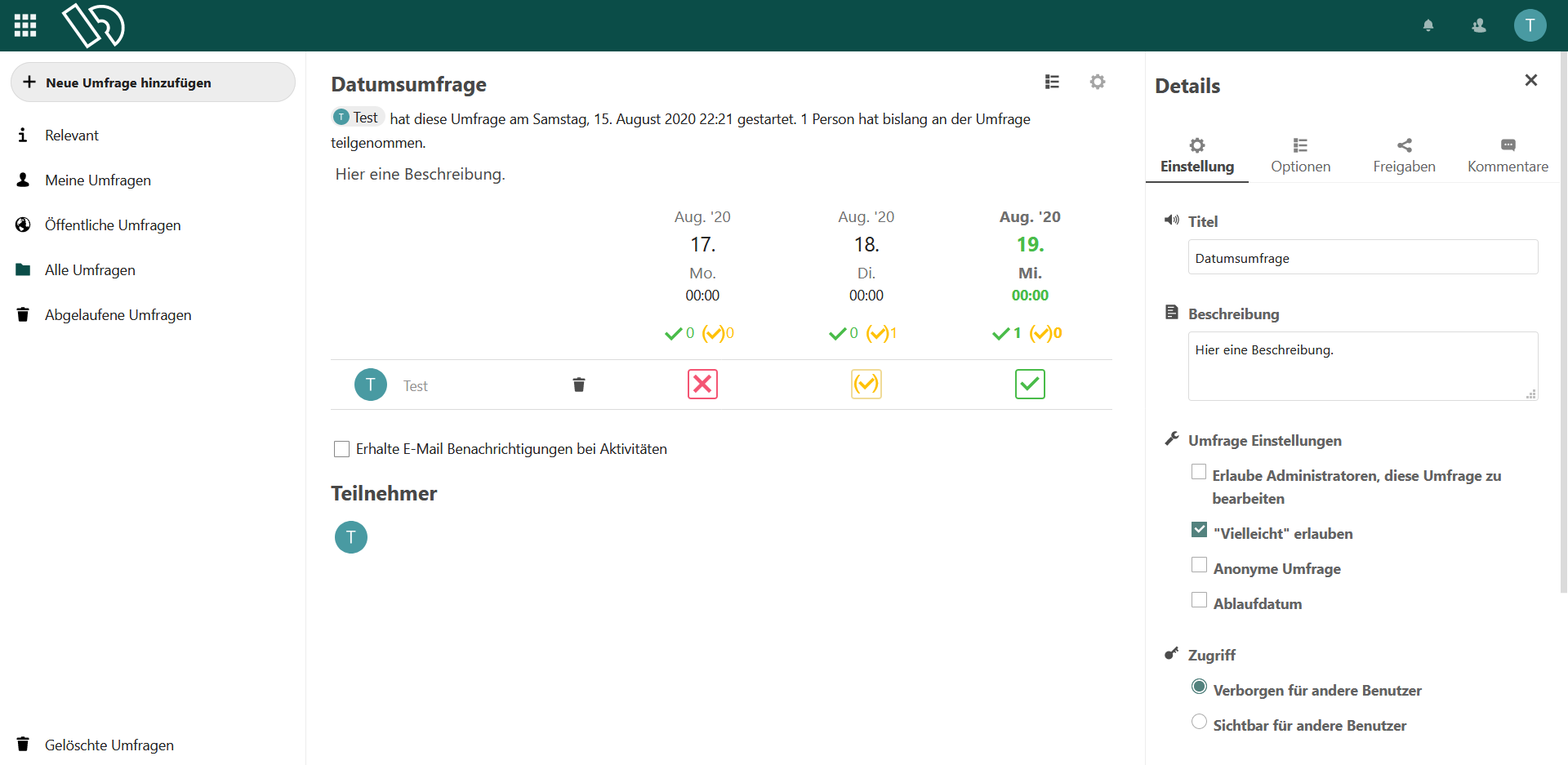 Text-based surveys have similar features, but the response options are text instead of data.
In the main menu of the surveys in the left sidebar, you can view your own surveys and other surveys to which you have been invited.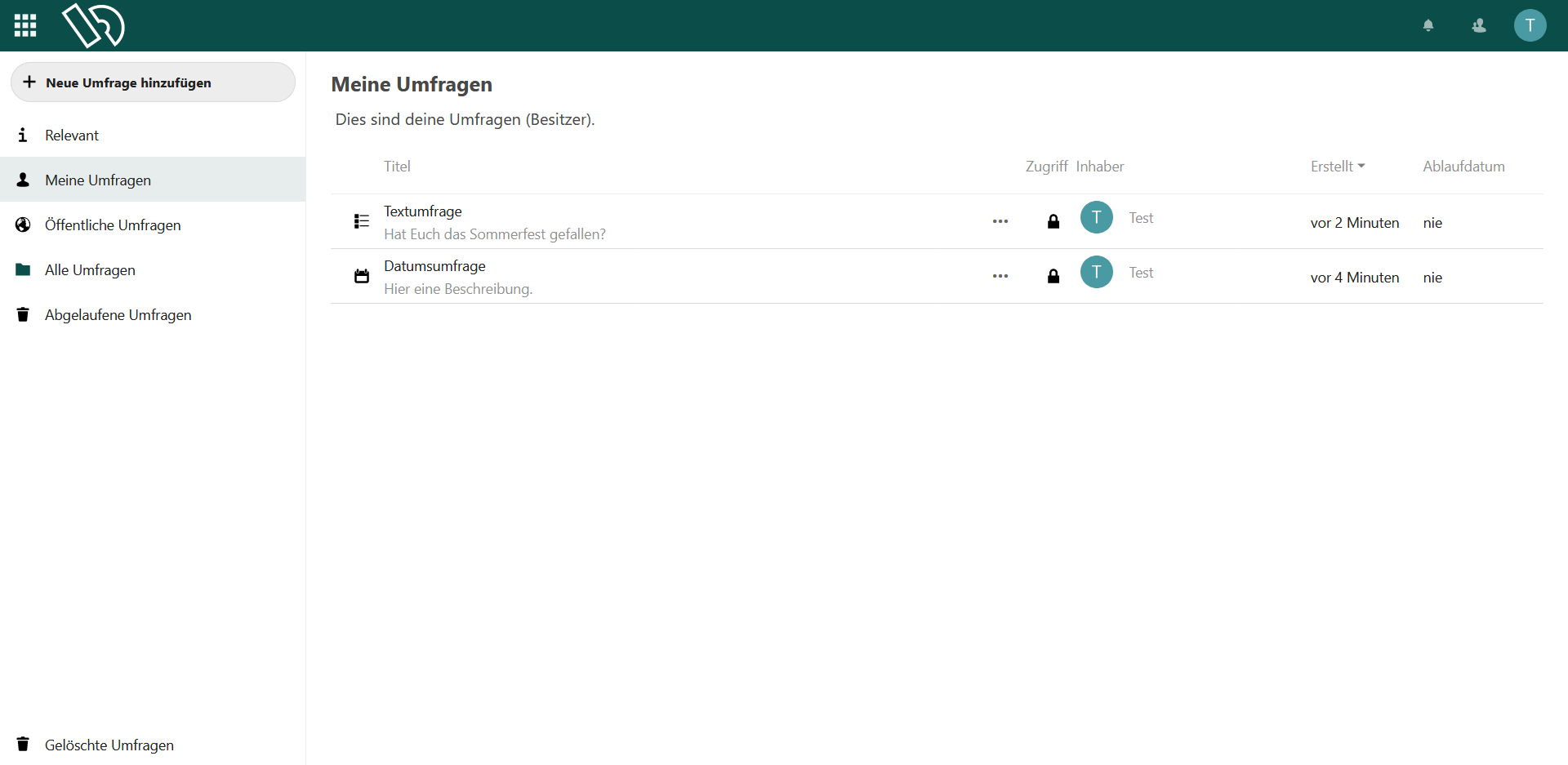 // Set paths for language switcher