Cloud
We live the opensource spirit! ViOffice Cloud is Free, Opensource Software based on work by Nextcloud and many others. Learn more.
What is the ViOffice Cloud?
The ViOffice Cloud is the core of ViOffice. You store your documents and data in the cloud. All data formats can be encrypted and stored securely here.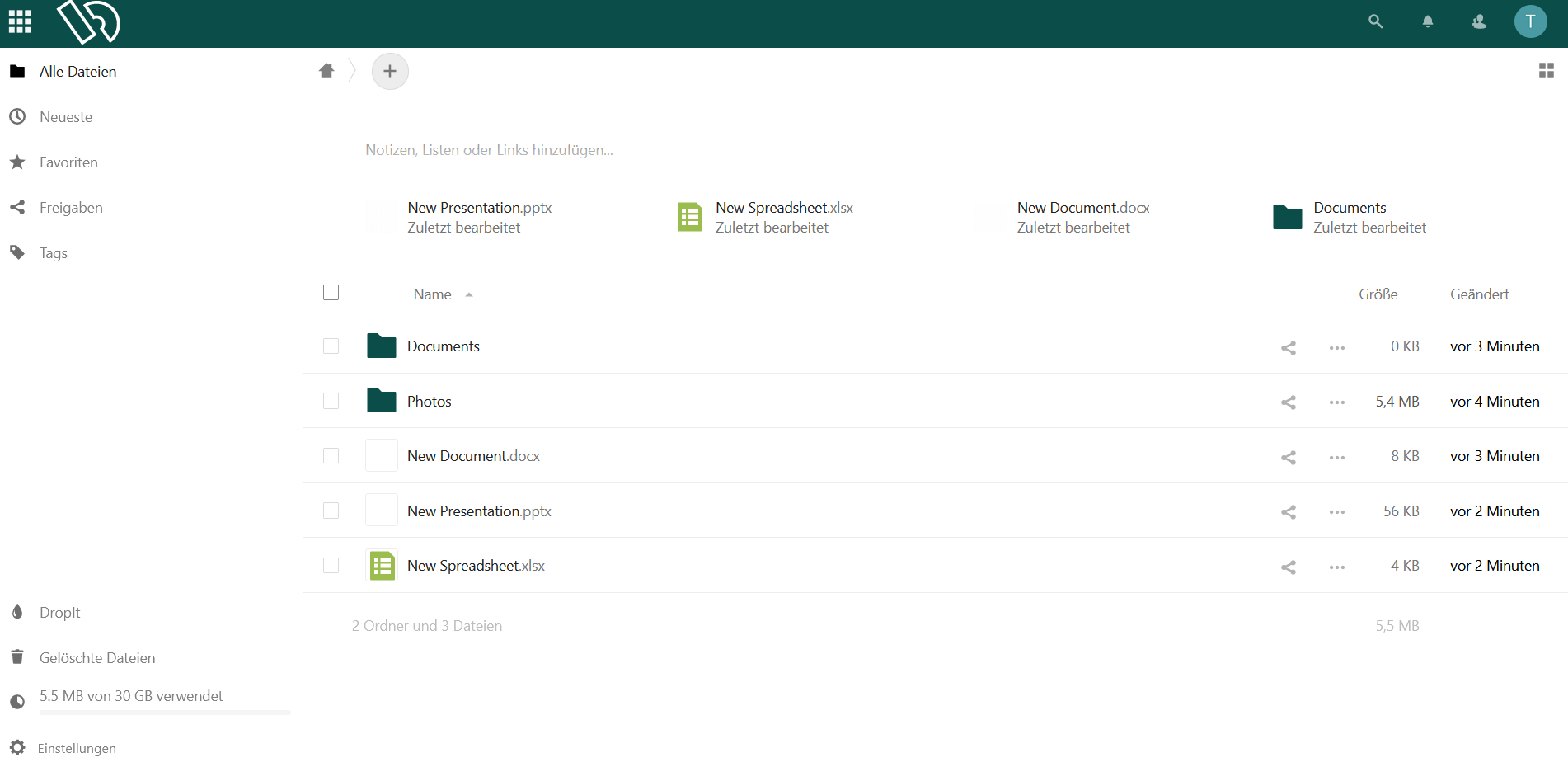 By clicking on the "plus" symbol below the green header, all options within the cloud become visible. In addition to the "Upload file" option, you can also create new folders to keep an overview of your data at all times.
If you click on the "Share" icon on the right-hand side of the relevant document bar, you can also share your files with anyone you choose or with anyone in your organisation, internally and externally. The icon with the three dots to the right opens up a variety of modification options, such as setting as a favourite, displaying the details, renaming, moving or copying, downloading or deleting. These functions are also available simply by right-clicking on the relevant document. In addition, the same line shows how much storage space the document occupies in the cloud and the last time it was changed.
All documents stored in the ViOffice Cloud are versioned. Thus it is easily possible to restore older versions of a document. The different versions can be called up via the detail extensions.
Interaction with other ViOffice features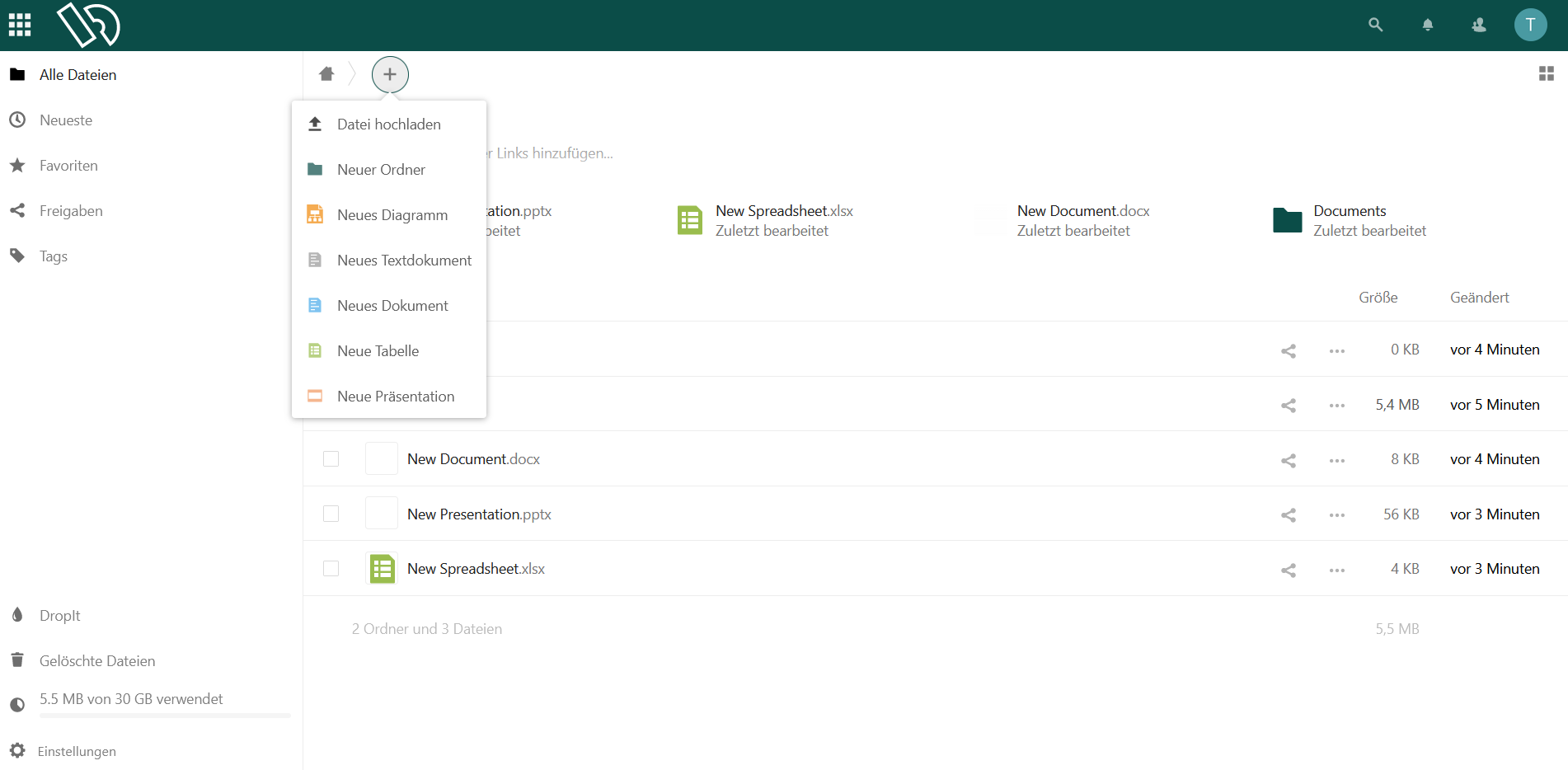 ViOffice offers an optimal linking of the individual components. Via the previously mentioned "plus" icon you can additionally create diagrams as well as use common office applications, such as text documents, tables and presentations. All common formats are supported. For more information, see ViOffice Sheets.
By opening the details, further options are enabled. Those include the display of the activity log and the comment function. Annotations can be added to all documents and files in the ViOffice Cloud via the comment function. For more intensive, collaborative exchange in groups, interaction with ViOffice Talk is available.
All other functions of ViOffice can be reached via the tile symbol in the upper left corner.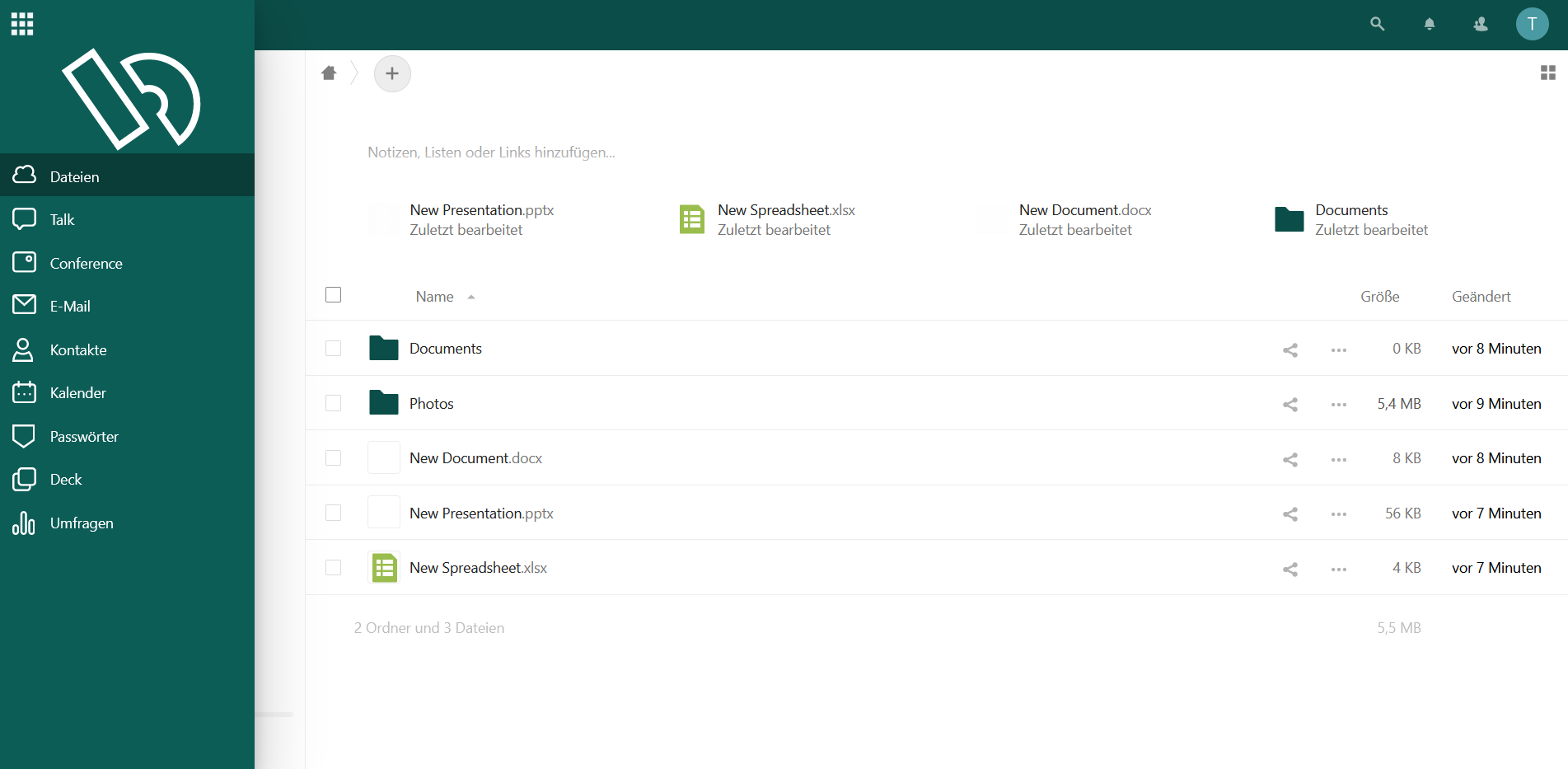 The bell icon in the upper right corner shows notifications in various other ViOffice applications, such as Deck or ViOffice-Talk.
Sync apps for desktop and mobile
ViOffice itself does not currently offer its own apps for the PC or smartphone, but is fully compatible with a large number of existing, established applications thanks to the open standards used by ViOffice.

Nextcloud Sync for your PC (Windows, Mac, Linux) is fully compatible with ViOffice Cloud and synchronizes your data between the server and any number of end devices in real time in the background.

For Android, the Nextcloud Client (F-Droid Store) allows access to files, documents and many other functions of Nextcloud. Also included is ViOffice Sheets directly from the smartphone.

Likewise, Nextcloud Client allows access to files, documents and many other functions of Nextcloud for iOS.

For more information, see Apps.

// Set paths for language switcher